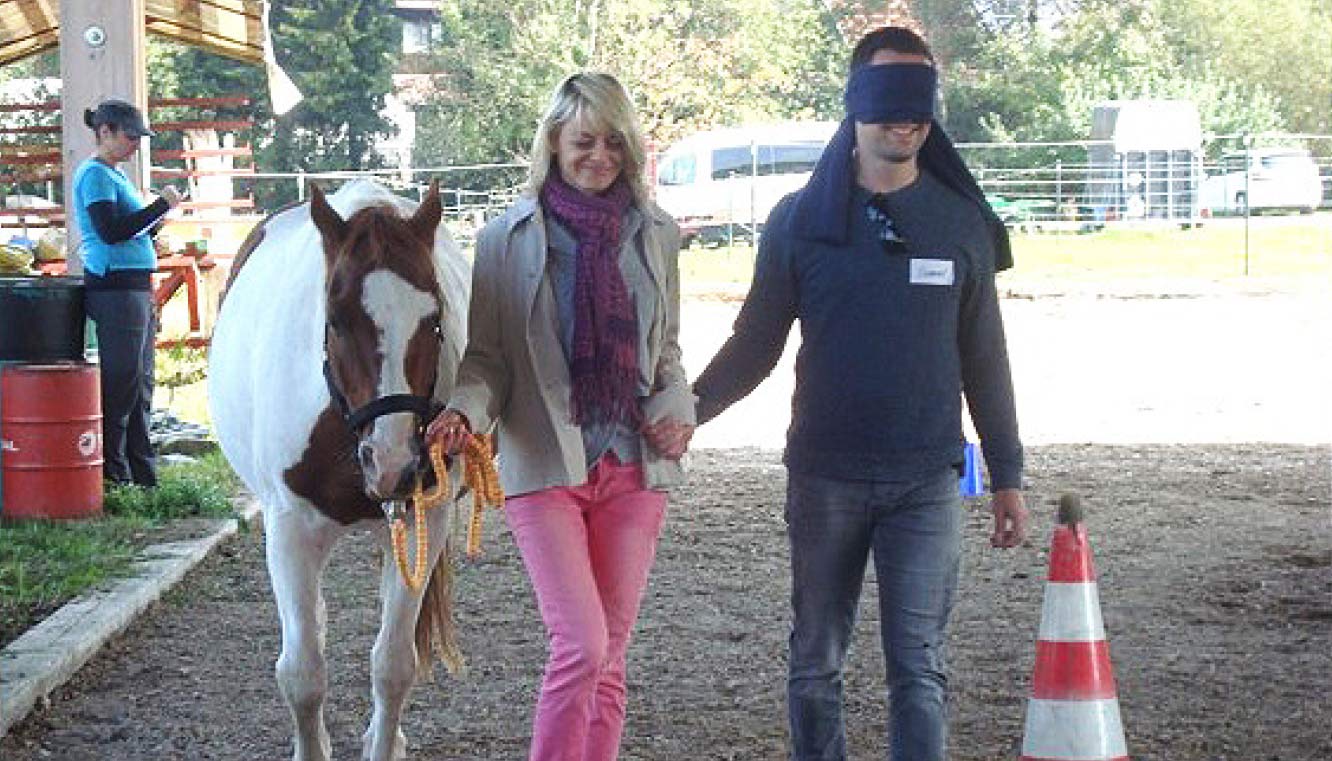 LEARNING TO LEAD WITH HORSE
"There is something about the outside of a horse that is good for the inside of a man"
– Sir Winston S. Churchill
Solution Mind offers Personal and Leadership Development coaching and trainings based on the natural qualities and natural behaviours of humans and horses.
Taking a look at personal development and professional development from another perspective can initiate profound changes even in just one day.
 
Why? Because horses are wide mentors!
Horses have no agenda. They don't care what power we command or what position, title, degree, or salary we may have. Horses know us as we really are.
Their responses give us the best and truest feedback we could ever hope for and this provides us with excellent opportunities for learning about our communication skills, our emotions, our actions, our behaviours and our leadership style.
 
By observing how the horse responds to their requests and directions each seminar participant learns how to communicate more effectively, face their fears, manage their emotions and become more consistent in their actions. Successful interaction with horses requires being present in the moment, communicating clearly and consistently.
 
 
You will be amazed at the tremendous confidence boost that comes from learning how to connect with and lead a one-thousand-pound animal as you walk alongside it.
Curious? Feel free to contact me to ask your questions! I am looking forward to welcome you with the horses team to live the ultimate coaching experience!